Back in the 1940-50s much like today, men, straight or gay were obsessed with their bodies. Bodybuilding has been around for years and so too has nude modelling, it seems the two have always gone hand in hand with many Body Builders from the around the 1950s taking part in Nude Shoots like the ones below! While their bodies are usually fully shaved to show off the muscle, unlike today most keep their pubic bush intact, also Surprising is how many nude bodybuilders were named Bob…
Bob Hille Frontal Nude
Sporting a fine ripped upper body, with a slim chest bob hill is a handsome young jock.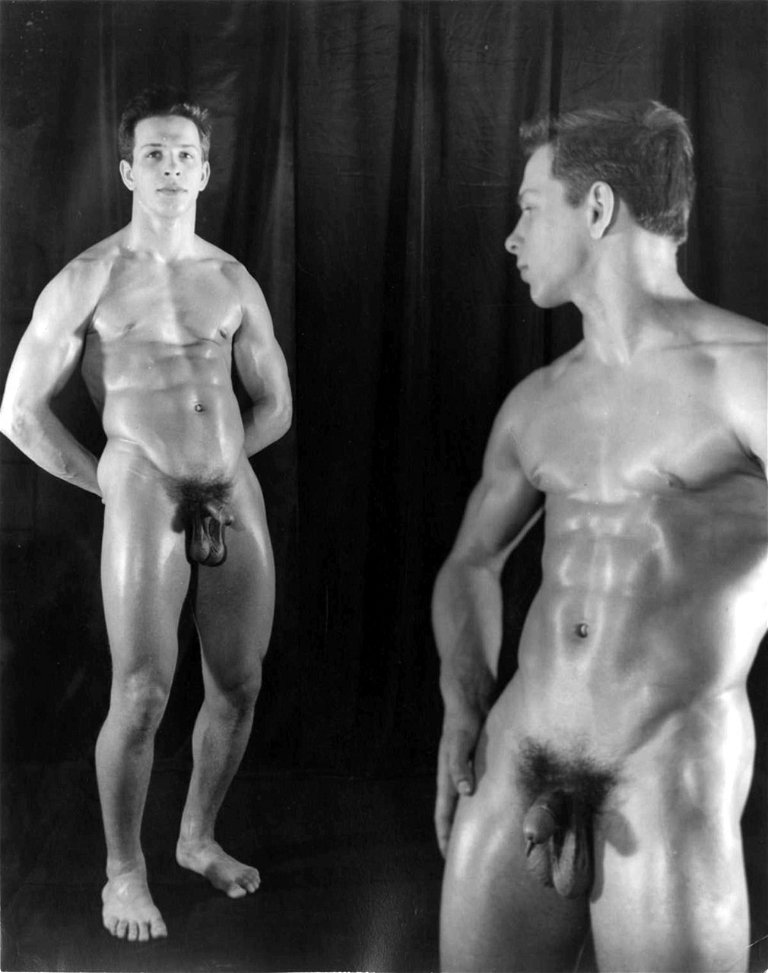 Bob Lyone Fontal Nude
Hairy chested bleach blonde Bob Lyone, knew his muscular body would show throw his light body hair, as well as his big cock from his dark bushy pubes.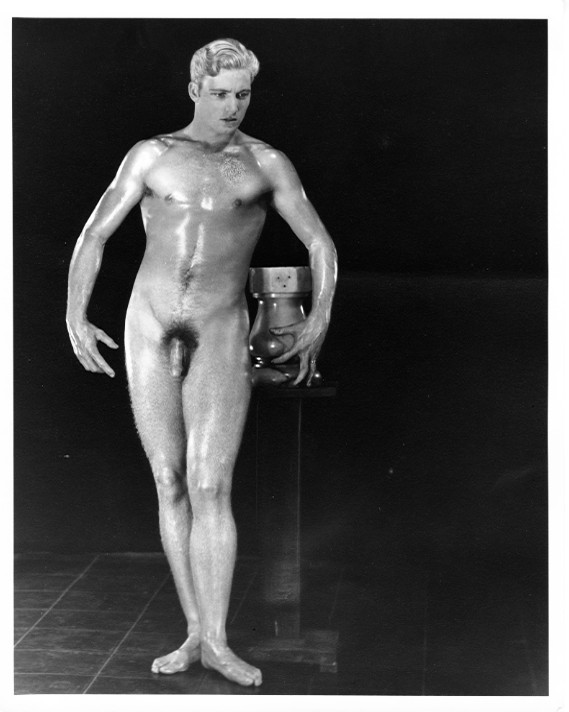 Ben Sorenson in a Thong
Falling into the Beefy Jock section is Ben Sorenson, not a nude here, but certainly enough on show to excite the most prude of gays.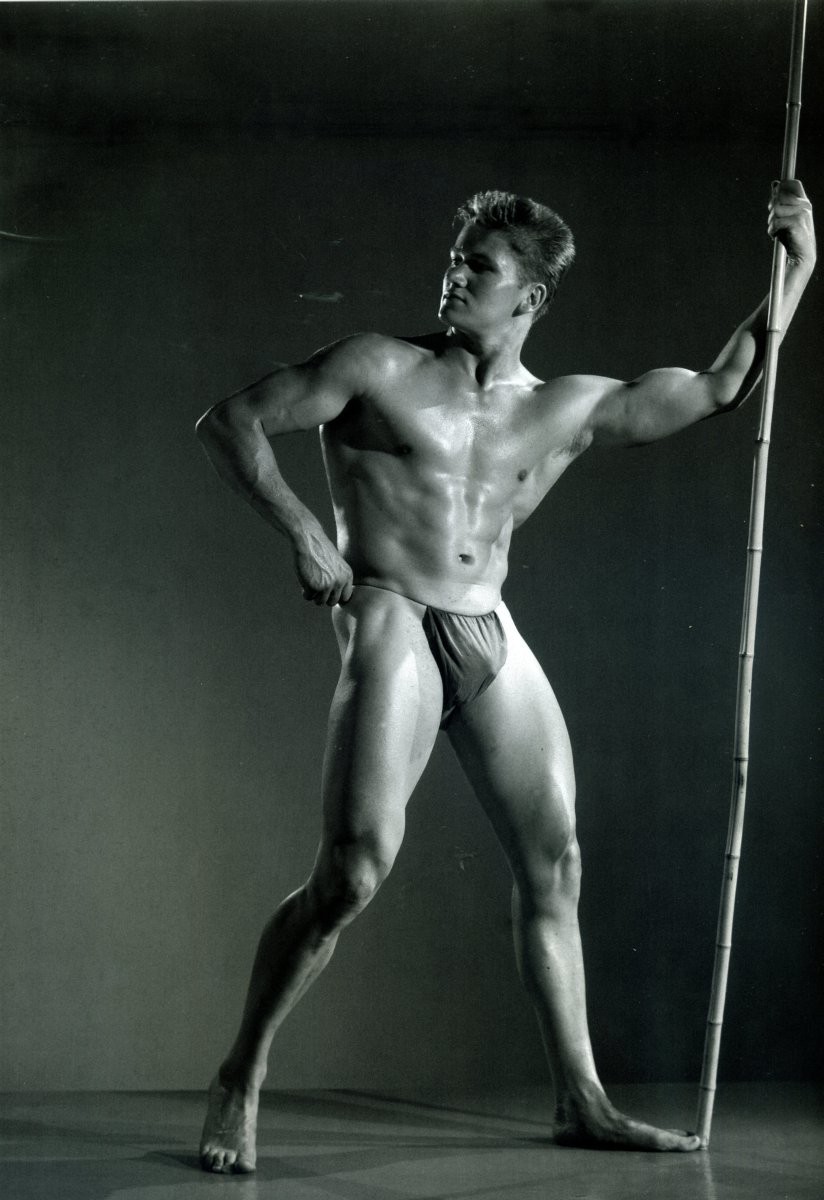 Bill LaBotta Frontal Nude
Young twink with muscle Bill LaBotta is the cute boy next door from the neck up and a ripped muscle machine below, just have to think if he is a shower or a grower?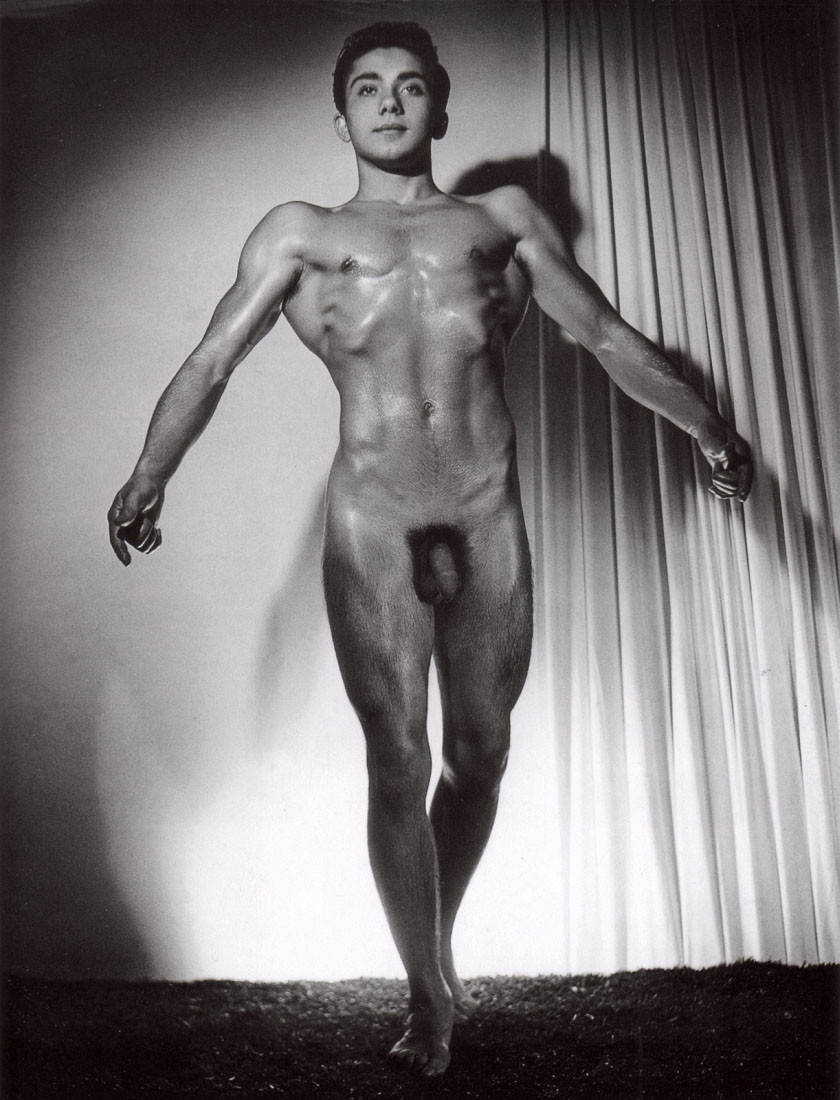 Bill Cooper Frontal Nude
Veiny Muscle hunk Bill Cooper has some of the biggest arms I think I have ever seen he could throw me into bed with them, pin me down with those huge pecs and drill me with that bushy dick.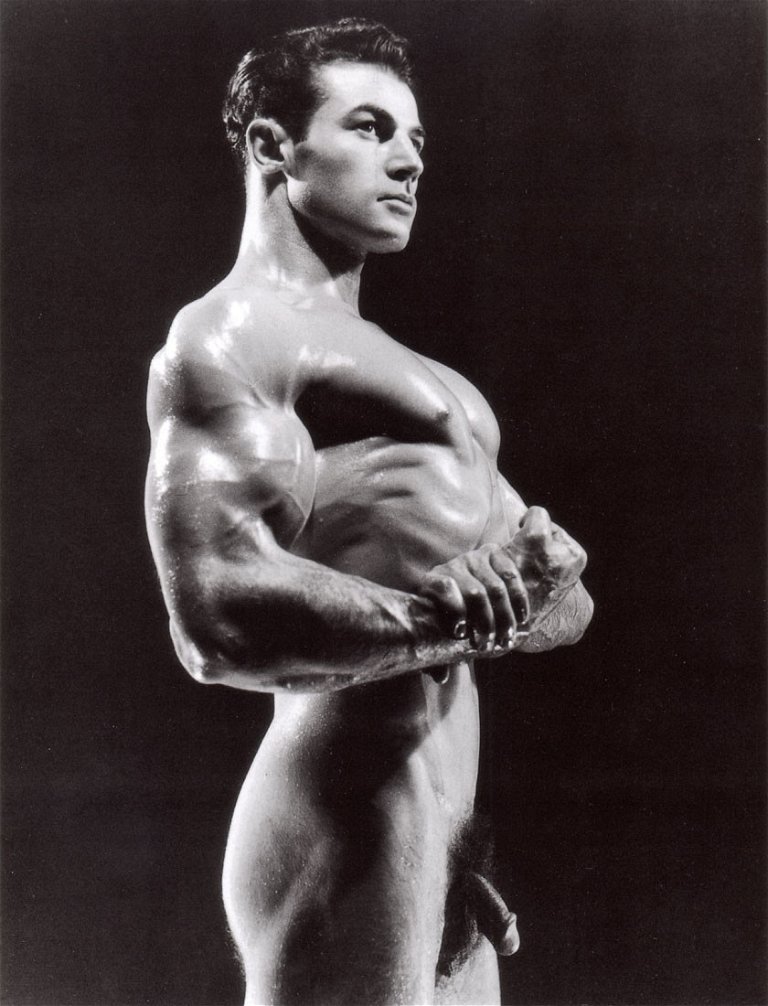 Beresford Morris Frontal Nude
Beresford Morris is a sexy black beast when he takes all his clothes off, he is truly a fine specimen of a man.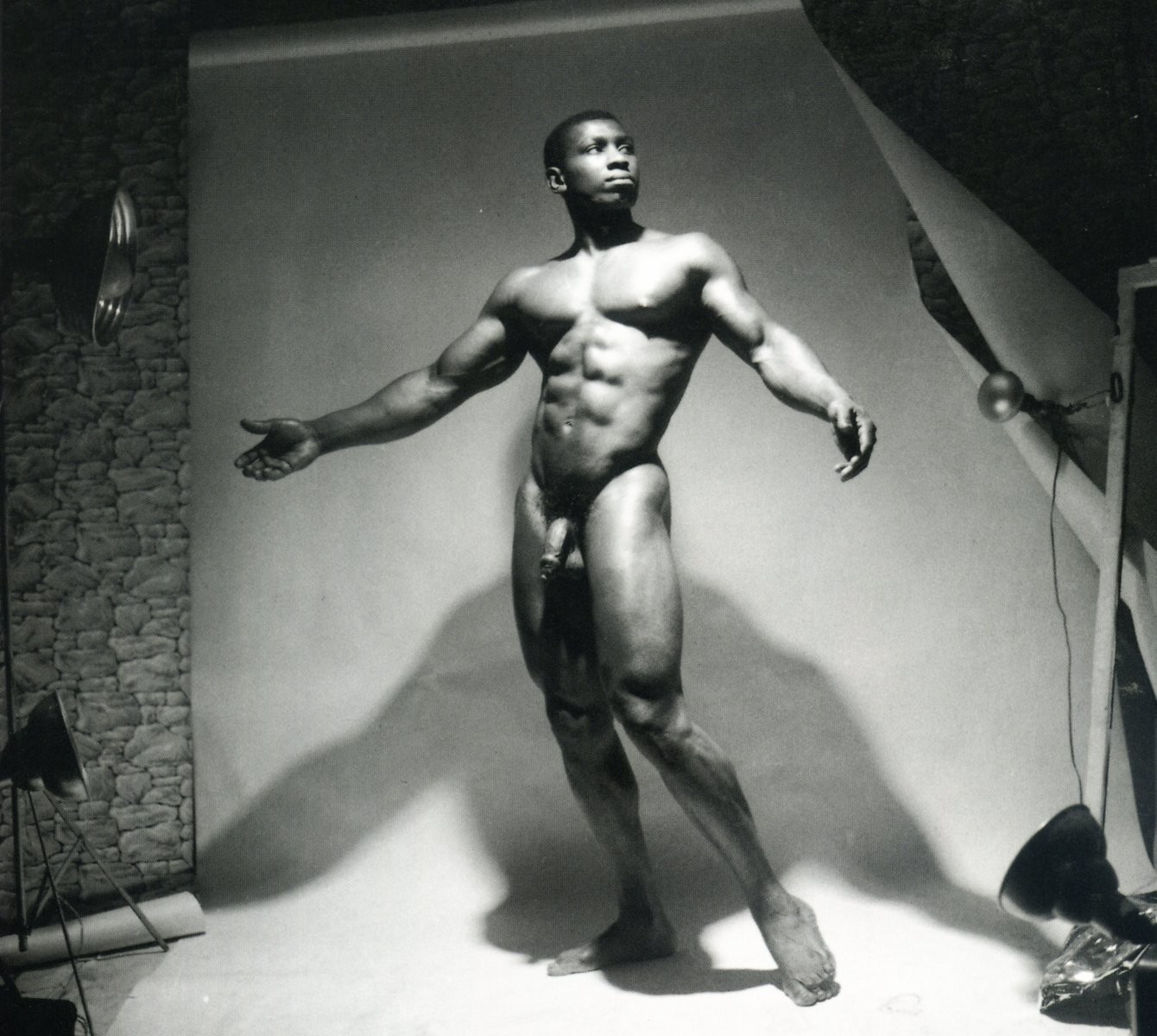 Bob Ross Partial Nude
Bob ross was maybe a little shy in this shot, not a frontal nude, but a nude all the same, shame he felt the need to cover his dick… Although we do get a peek at those perfectly shaved pubes.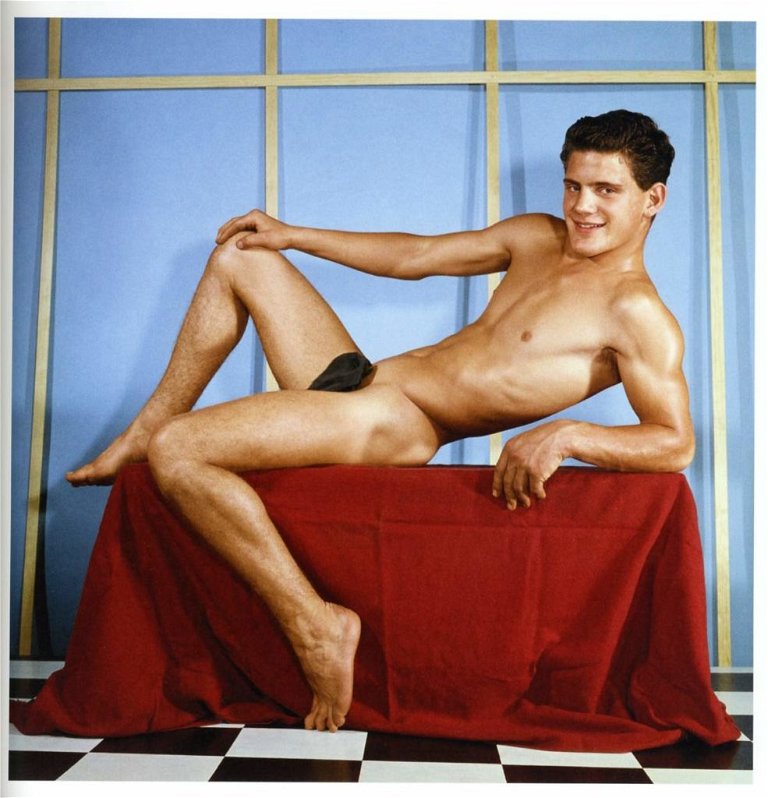 Benny Piekarski Frontal Nude
Hunk Benny Piekarski is what I like to think is the standard body for a male hunk porn star these days, just the right amount of muscle, a little hair and a face that pulls you into bed.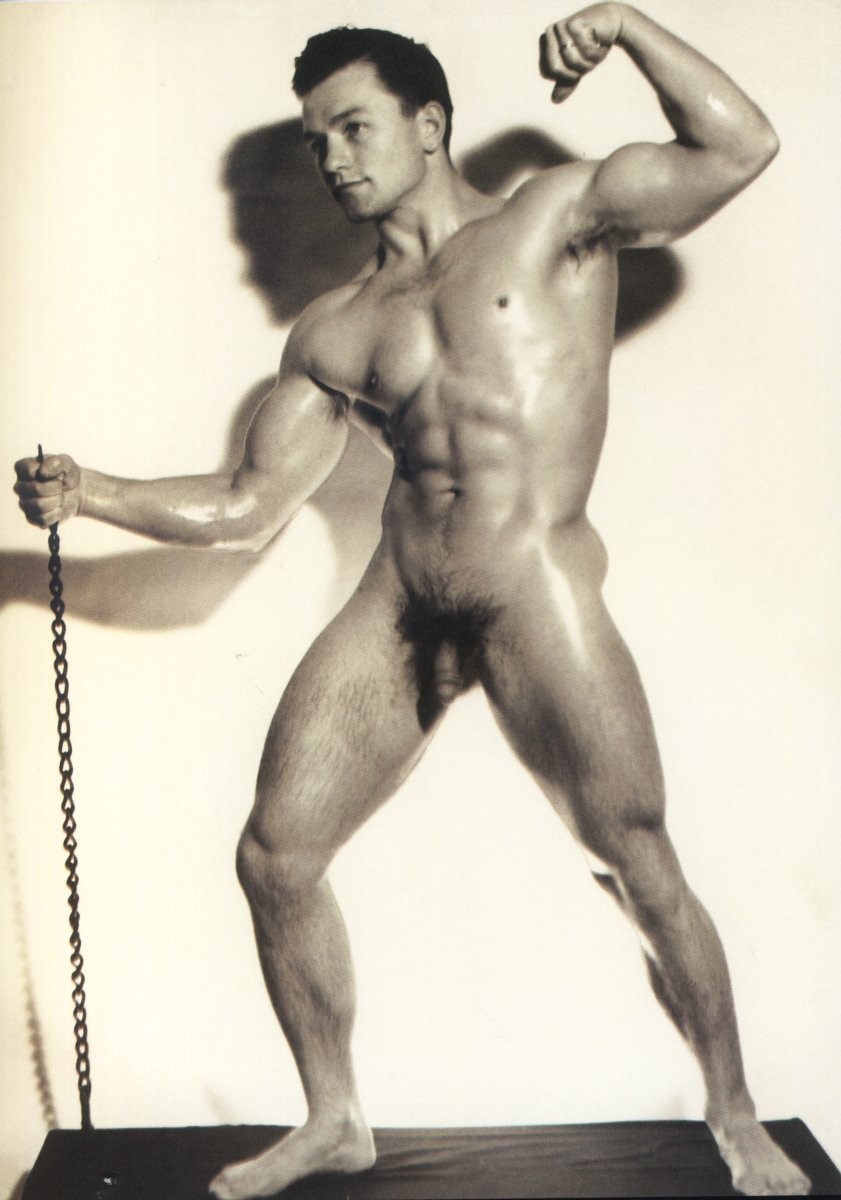 WHO DO YOU LIKE BEST?
Let us know in the comments below who was your favourite vintage hunk, and if you want to see more here in future…